Welcome to Diamond K Sales in Halsey, OR


Your Full Service Dealer for Trailers, Truck Beds, & More
Featured Units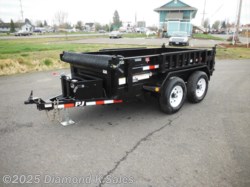 2018 PJ Trailers Dump D510-7K
2018 P J 5' X 10' Dump (7000 lb G.V.W.R) 2 3500 lb brake axles - 205/75/R 15 Radial tires - 2" A-frame coupler - split/spread gate - 12V charger - power up/power down KTI hydraulic pump -... More
$5,495.00
View Details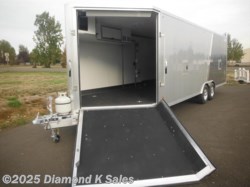 2017 CargoPro 8'6" X 24' All-Sport Carhauler / Snowmobile
2017 CARGO PRO C8.5X24CH CAR HAULER 9990 GVW, SILVER & CHARCOAL w/ANODIZED DIVIDER ***ALL SPORT PACKAGE*** HEIGHT: 85 (OVERALL) (+6) WIDTH: 99 (BOX) LENGTH: 24 (BOX) SIDE ACCESS DOOR 32 X... More
$22,250.00
View Details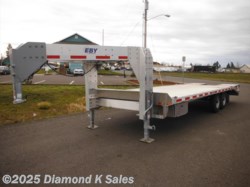 2017 EBY 102"X24'6" Aluminum Deckover
2017 EBY 102" X 24'6" Deckover Gooseneck Aluminum Equipment Trailer, Tradesman Package, 14000 G.V.W.R, 2 7000 lb brake axles, spoke aluminum wheels, dove with aluminum flip over lay... More
$15,350.00
View Details
Find Your Next Oregon Trailer

Welcome to Diamond K Sales. We want to help you find what best fits your needs. We are offering quality products at competitive prices with the service you need. We want happy customers who we could feel comfortable meeting anywhere. Your buying experience should not be a dreaded experience.

We sell PJ Trailers, Great Northern, Five Star, EBY, Cargo Pro/Sno Pro, Bear Track (Aluminum), RC and Look Enclosed Trailers. We also sell Great Northern, CM, PJ, EBY & Bradford Built Truck Beds. We stock or have next day service on most trailer parts and accessories. We sell B&W Trailer Hitches, Wood Sheds and Log Cabins by Quality Woodcraft, Gazebos by Rocky Knoll Gazebos, VersaTube Building Systems, and Arrow Cattlequip Cattle Equipment..

We stock and sell many trailer parts and accessories and towing related items. We do trailer repairs and maintenance, hitch installation, flatbed installation, welding and fabrication.

We sell discount RV parts with next day service.

Our custom Quality Woodcraft storage sheds can be built with eight different standard styles and many options. Our sheds are delivered fully assembled within 30 miles without additional charge & we do have on site building available where access is limited. We sell West Coast Carports and Premier Steel Structures with lots of options and sizes available including full garages and shops.

We sell Packsaddle Wood Pellets and have Pacific Fuel Pellets as a backup and they are usually a little less. Our goal is to sell quality products at a reasonable price with service you can trust!


Diamond K Sales was founded in the spring of 2002 and has experienced steady growth. We wish to thank everyone for your support and wish to continue to serve you in the years to come. Please feel free to give your input on how we can serve you better by giving us a call or visiting our Contact Us page.